SUPPORT THE PARK!
Become a member of our Friends of the Park program by making a monthly or annual contribution. Plus, show your support to the Park by donating to our Forty Forward Campaign!
Forty years ago, a group of local residents had the vision and dedication to preserve a 12-acre tract of land along the Watauga River in the heart of Valle Crucis, and Valle Crucis Community Park was born. Since 1983, Valle Crucis Park has continued to grow and thrive, becoming a local treasure that enriches all of our lives. To ensure the beauty and vitality of this beloved park for another 40 years and beyond, we have launched the 40 Forward Campaign. Whether you can afford to contribute an additional $40 for now, $4,000 to support upcoming Park improvements, or $40,000 to grow our endowment for continuing financial sustainability, we are grateful for your help. As a privately-run nonprofit that receives little governmental support, we depend upon your donations.
Donate Today!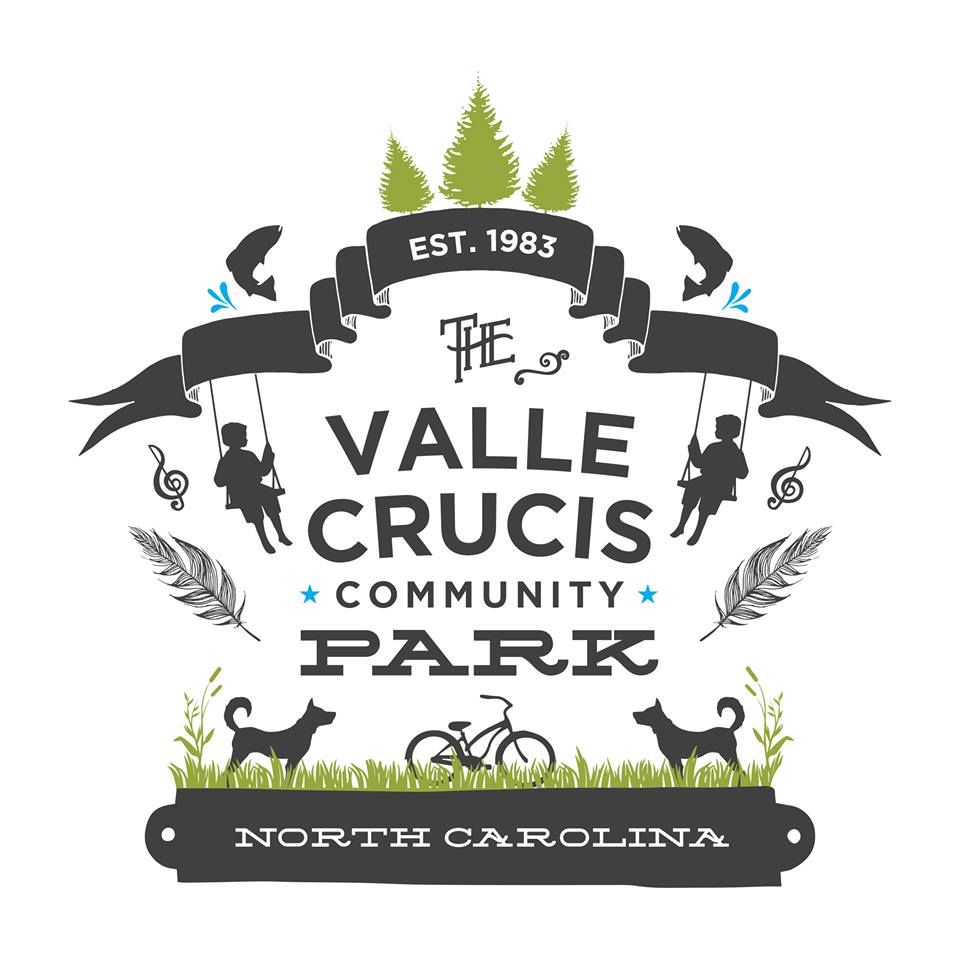 The Valle Crucis Community Park is a nonprofit organization. 80% of our operating budget comes from donations from visitors like you. If you are a regular park visitor, we encourage you to become a member of our Friends of the Park program by making a monthly or annual contribution. The Park is a 501(c)(3) nonprofit organization, and donations are tax deductible to the extent allowable by state and federal law. 
We hope you will consider making a financial contribution or volunteering your time to maintain this special place. If you are not already a Friend of the Park donor, the suggested contribution is $5 per day. Look for donation boxes at the Welcome Center and located around the park.
During the months of May through October, we ask for a $5 parking donation on Fridays, Saturdays, and Sundays from 10 am to 6 pm to help support infrastructure improvements like the recent pathway repaving. Friends of the Park with current hang tags always receive free parking. 
DONATE
Support the Park and our Forty Forward Campaign!
Renew your Friend of the Park status today. You will receive a parking hangtag, discounts on facility rentals, custom stickers, & coupons to local business that support VCCP! $100 or more or $10 monthly recurring qualifies as a Friend.
Friends of the Park operates on a calendar-based rewewal system. Donations of $100 or more after Nov. 1st qualify you as a Friend for the following calendar year.
Plus, help us sustain the Park for another 40 years and beyond by make an additional donation this year to support our Forty Forward campaign.
VOLUNTEER
Volunteer opportunities are available for all ages and skill levels, from helping to maintain our gardens to serving as greeters in our Welcome Center. If you would like more information on volunteering at the park, please contact us.
MEMORIAL GIFTS
We have discontinued our memorial tree and bench program. Our Staff and Board of Directors made this decision due to rising maintenance costs and in an effort to preserve open space within the Park. We offer a memorial brick program and we always welcome gifts of any size in memory or honor of a loved one. We will notify loved ones of these meaningful gifts when contact information is provided. Other legacy projects may be available based on specific park needs. Contact our Director for available projects.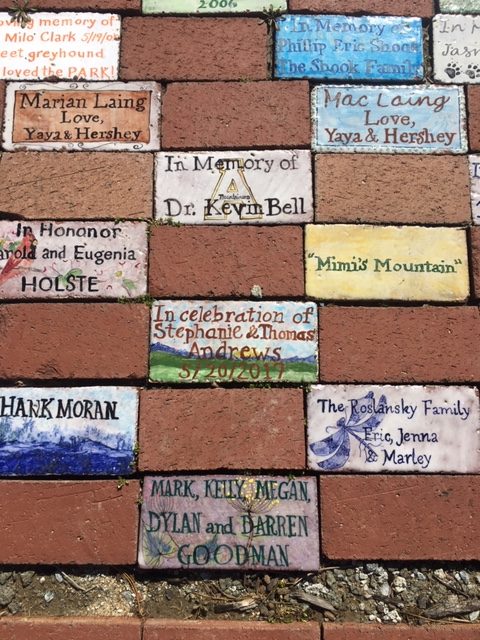 ENDOWMENT
The park maintains an endowment fund, invested and administered by the North Carolina Community Foundation. The endowment provides a sustainable and permanent source of income that enables the park's staff and Board of Directors to meet the growing and changing needs of the community. The fund also provides our donors with a broad array of flexible, cost-effective and permanent means of carrying out their charitable objectives. You can support the endowment fund in several ways:
Cash Gifts
The simplest and most convenient way of participating in the fund is through cash gifts, which may take the form of pledges over a period of years. All such gifts qualify for maximum income tax deductions.
Securities or Real Estate
Gifts of appreciated securities and real property may provide important tax advantages to donors who have held assets for a long period of time. The full fair market value of such gifts may be deductible as a charitable contribution.
Wills or Bequests
There are many ways to remember the Valle Crucis Community Park endowment in a will. After providing for heirs, a donor can specify that some or all of the remaining assets be given to the endowment, thereby achieving a lasting purpose and reducing the taxable portion of an estate.
Charitable Remainder Trust
A donor may wish to make a contribution to charity but need all of his or her income for current expenses. The donor can leave property to the Valle Crucis Community Park endowment at death or give the assets now, subject to a retained income interest.
For more information on ways to give and types of gifts, contact us.
Valle Crucis Park, Inc. is a 501(c)(3) charitable organization (EIN 56-1503371), and contributions are tax deductible within the limits of federal and state law. Financial information about this organization and a copy of its license are available from the State Solicitation Licensing Section at 919-807-2214. The license is not an endorsement by the State.